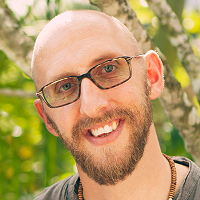 Hi, I am Tobi Warzinek. I have been working as a counselor for the Phuket Meditation Center since 2009. My approach is based on traditional Buddhist psychology and mind training. I see the mind as the primary creative force in life and work with you right there – at the root of all problems and solutions. Since so many people have requested me to offer one on one counseling in Phuket, I finally decided to do it 🙂
I entered a Tibetan Buddhist monastery based in the Swiss mountains in 2002 and spent 7 years there as a so-called lay student (uphasaka). There I mainly studied traditional mind-training methods, the Tibetan language, Buddhist philosophy and monastic debate. After that I have since been studying and practicing within the Thai Forest Tradition here in Thailand. My background in traditional Buddhist studies and my own practical experience with authentic mind-training methods allow me to help my clients to find solutions and new directions in life.
Currently I am mostly organizing regular free meditation classes and retreats in Phuket. Over the years I have developed a powerful system to help you break free from limiting conditions, find direction and create a more fulfilling life. When you work with me, you will mainly discover how to energize your mind, let go of old pain and re-discover a sense of purpose and well-being. I truly believe that the root of all problems lies within a mind whose mechanics are not understood. Once we understand, we can take charge of our life and assume the role of a creator instead of a "product".
I'd be happy to help you out with any question you might have:

---
Why work with me?
Well, because I am a rainbow-riding Ninja-Unicorn of course! 😀
All kidding aside… In the past 9 years I have successfully inspired a lot of people to create positive and long-lasting changes in the following areas of their life:
Fears, phobias, anxiety and worries
Insomnia, restlessness, distraction, lack of clarity, spiritual exhaustion
Light depression, low self-esteem, different addictions, aimlessness
Purposelessness, goal-finding and consistency, joylessness
Mental exhaustion, burnout, lack of self-love and relationship-issues
If you feel you want to have a chat with me I'm just one click away:


---
How does a typical session look like?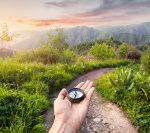 You are the driving force of every session. It's all about yourself, your dreams, your goals, your progress and your achievements. In order to understand the root of your obstacles deeply, I will spend much of the time mindfully listening to you. I will occasionally direct your attention to details by asking important questions. I use the power of listening sincerely – with empathy, intuition and compassion. This alone can be a highly transformative experience.
You will also do some powerful mind-training exercises, create tasks and work on your direction in life with me. As the sessions are progressing you will explore different aspects of yourself and become more empowered to create the sweet goodness we are all looking for.
I'd be happy to read from you. Don't be shy and send me a mail:

---
What People Say:

Jeremy Ginsburg, ChiangMai:
"I've met many meditation teachers in the last few years and Tobi is certainly one of my favorites. He's grounded, practical, and very wise. I love how he blends east and west and never pushes and dogmatic beliefs into his students. His goal is simply to help people grow & to help people be free from pain. I highly recommend his retreats and services. Tobi is an amazing listener and often surprises me by noticing the blind spots in my speech. His intuitive ability is unique and makes me feel calmer and happier just being around him"

Nicholas Morgenstern, Bangkok:
"Tobi has been both a mentor and friend for the past 6 years. Through his guidance and shared wisdom I have experienced tremendous personal growth and self awareness. I highly recommend his services to anyone who wants to find peace and joy in their relationship with self and others."

Ellie Dixon, Bangkok:
"I attended a wonderful meditation retreat lead by Tobi earlier in the year and since have had the pleasure of spending time with him. I highly recommend Tobi to anyone seeking counsel, his advice has helped me put my anxiety into perspective and encouraged me to appreciate the positive aspects of my life."

Remo Rittiner, Phuket:
"I went to Tobi's mindful counseling session in order to create awareness of what is really important in my life right now.
We started the session with a very relaxing breathing exercise to calm the mind. I found this to be very helpful.
Tobi was listening very carefully to find out more about my goals and motivation for this session. He asked me very useful questions which helped me to reflect on my subconscious state of mind. Thus what I need to focus on and what I could let go of became more evident to me. Tobi was able to support me in the process of being connected with my deeper source in order to find valuable answers. These new insights gave me a clear sense of direction. He could create the necessary space which allows me to go deeper. At the end he gave me some homework and the daily exercises proved to be very useful in my current life-situation. After the session I was left feeling clear and light. I would recommend Tobi and his mindful counseling to everybody who is ready to look deeper and find a new direction. I am confident that Tobi's empathetic and warm presence will help many people to find and create what they are looking for. Try a session and you will see the benefits for yourself."

Brooke Burgess, Canada:
"A lot of new-agey types speak of the concept of 'holding space', but I can honestly say that I didn't really understand the concept until meeting Tobi for a meditation class in 2011. Since that time, during stressful remote work stints in Southeast Asia, Tobi has shown me what it means to carry oneself with grace, strength, compassion, and awareness at the highest level. And because of these innate qualities, he is able to create a safe, nurturing, and judgement-free environment. THIS is what 'holding a space' means, and it allows one to drop long-held guards (and ego) and discover a more authentic way of being. Tobi works profound and invaluable wonders, and I am blessed to consider him my mentor and friend."

Koni Tenedora, Hong Kong:
"They say that two of the greatest events in life are the day you were born and the day you find your purpose. I truly believe that Tobi has found his purpose – to be a guiding light for people like me who are in need of finding their own purpose in life. The main quality of a good teacher or counselor is the ability to listen with an open heart – a heart that does not have any agenda other than helping the person it is listening to. This is a rare gift indeed. Tobi, may you continue to listen with your big heart, help and be a light to those who are lost within their dark moments."

Mark Stuart Davies, UK:
"I feel privileged to share with you how toby has made such a profound impact on my life.I found Toby 4 years ago, I have been to see him 3 times. Its not a two minute trip from the UK, but I would fly to the moon to see this wonderful man if I had to. In a world of new age teachers, at the flick of our phone, you tube and the like, there is a massive gap in the world for someone like Toby to be able to give others the skills to fulfil our true potential and develop a purpose to our lives. Simplicity is the greatest form of elegance and that's a true skill – to make really deep profound life changing teachings, simple enough that anyone who has no experience of this work, able to embrace them, in just 4 days on a retreat! Wow."
---
Book your Session with Tobi Now
Special rates available as we launch the counseling service. The rates are for a limited time and will likely change the end of January 2018.
1 Session lasts between 45 minutes and one hour. The price per session is 1500 THB ( ~45 USD)
Currently we also offer Skype Sessions (limited places). The same rates apply.
Contact me and sign up now. I'm looking forward to read from you: